100% Made in Kentucky, USA, all Nemesis rifles are born at our custom shop near Mammoth Cave.
A unique concept in long range precision… a tool-less take-down chassis with a proprietary barrel indexing system that ensures each rifle returns to zero after re-assembly. This capability allows the operator to quickly deploy with the confidence that it will not require sighting in before taking the critical shot. Combined with patented ambidexterity and modular magazines wells for rapid conversion from short to long action calibers, a Nemesis LMR, ANSR or Valkyrie will be the last rifle you will ever need, whether at the range, on the hunt or on a mission.
Available in array of variations with many options for stocks, bipods, barrels and more Nemesis stands alone as a true rifle system that combines simplicity, ultimate reliability, unearthly precision and consistency that is unrivaled.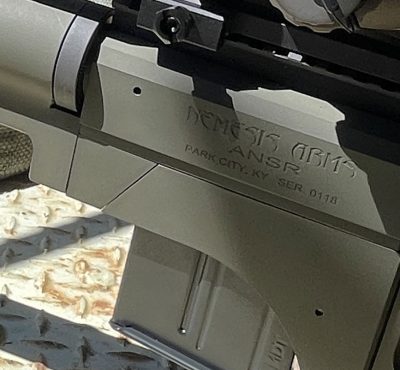 The product of many years of advanced R&D, the ANSR (Advanced Nemesis Sniper Rifle) was built specifically for Military and LE operators who want the ultimate in mission adaptability. Switching from right to left handed in seconds and from short to long action with a toll-free barrel and mag well swap, the ANSR is unrivaled in versatility.
a highly refined system for true shooters
©Copyright 2022. Nemesis Arms. All Rights Reserved.