MULTI-CALIBER?  AMBIDEXTROUS?  LONG / SHORT ACTION?  TOOL FREE?  ½ MOA ACCURACY?  RETURN TO ZERO?  MISSION ADAPTABLE?  YOU HAVE QUESTIONS? WE HAVE THE A.N.S.R.
The Nemesis Arms ANSR is, quite simply, the single most advanced sniper system available today. Featuring an array of unique and patented operational features, extreme reliability and precision, and tool-free return-to-zero takedown, the ANSR is the definitive operator's precision rifle.
Going far beyond our rapid caliber change capability, the ANSR employs a patented modular magazine well that, coupled with a tool-free barrel and bolt swap, allows the ANSR to do the unthinkable… go from short action to long action in seconds. This ability gives a single rifle the power to chamber anything from the ubiquitous .223 up to the mighty .338 Norma Magnum. Never before has an operator had this level of mission adaptability. From anti-personnel to anti-materiel in moments.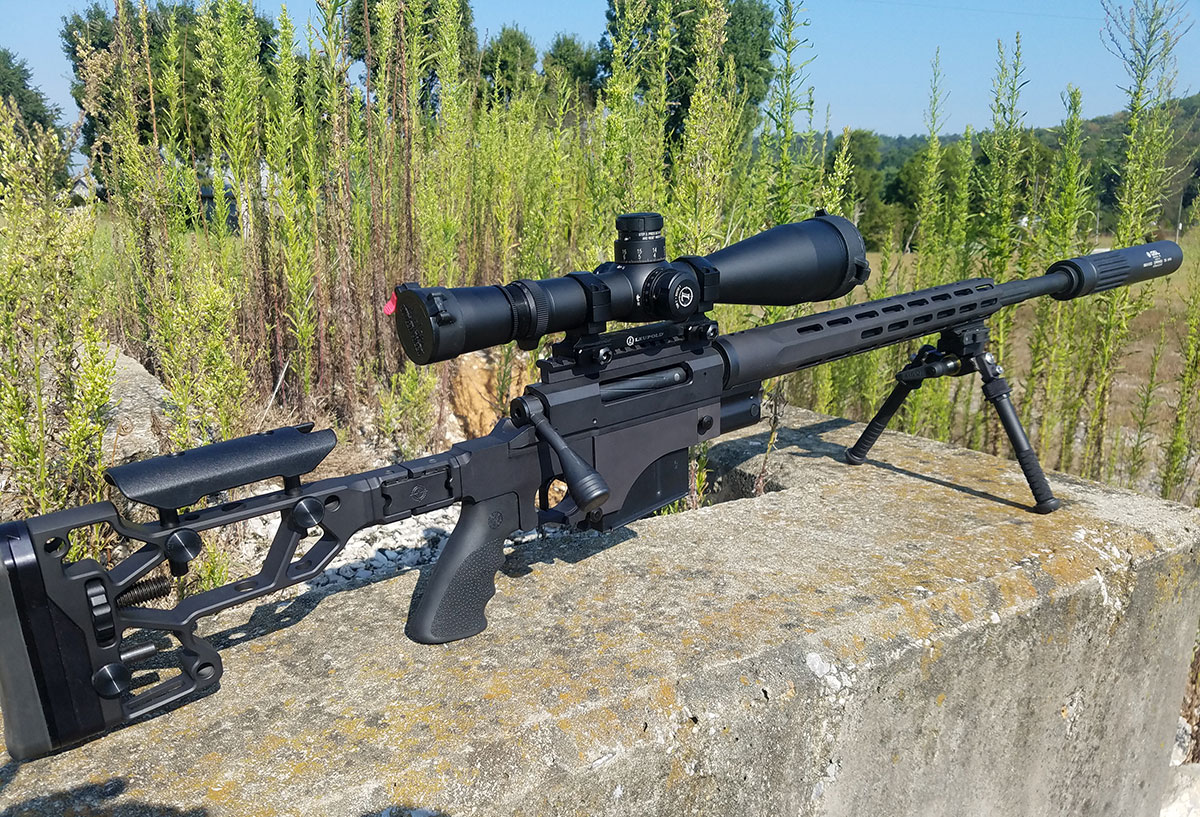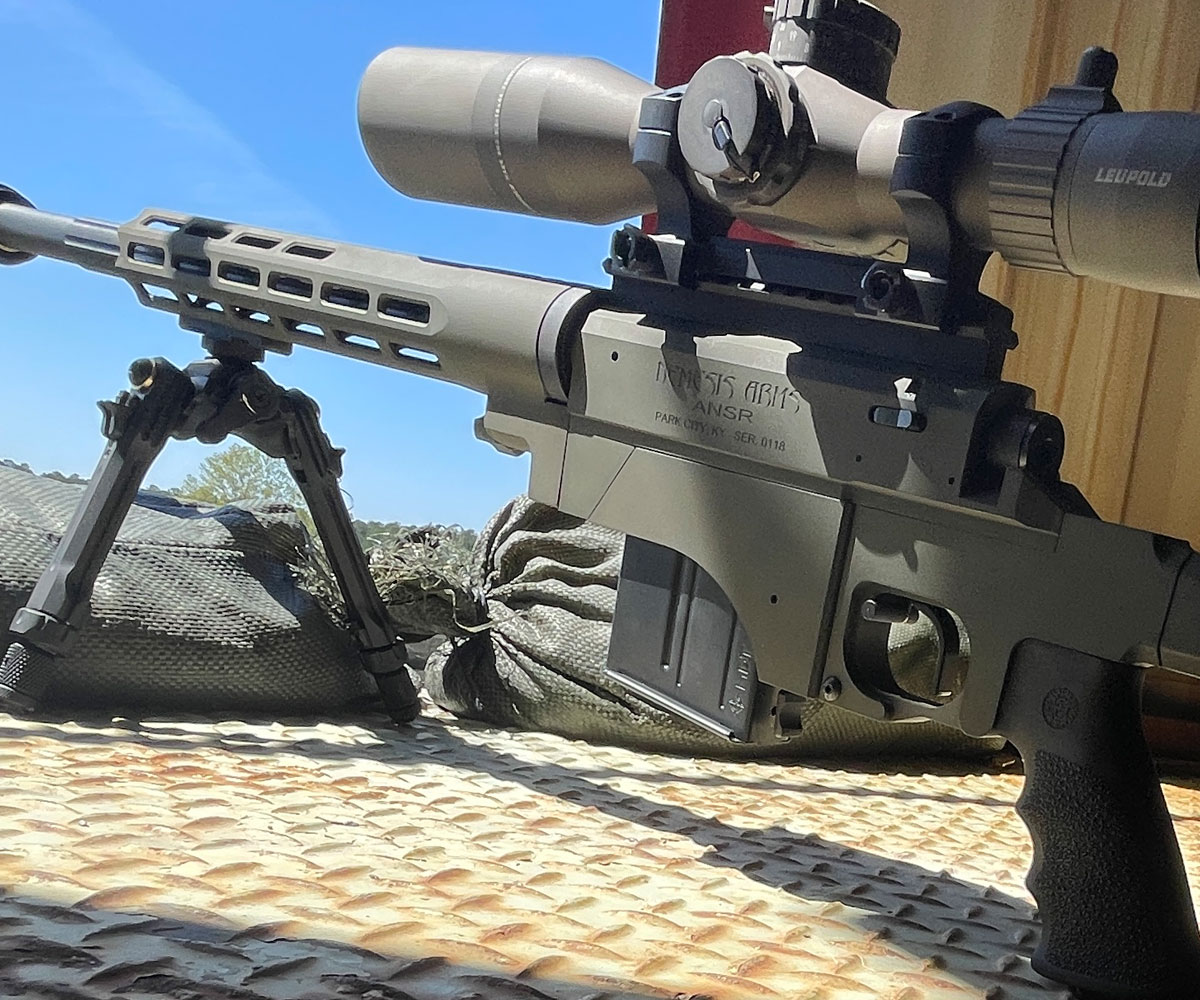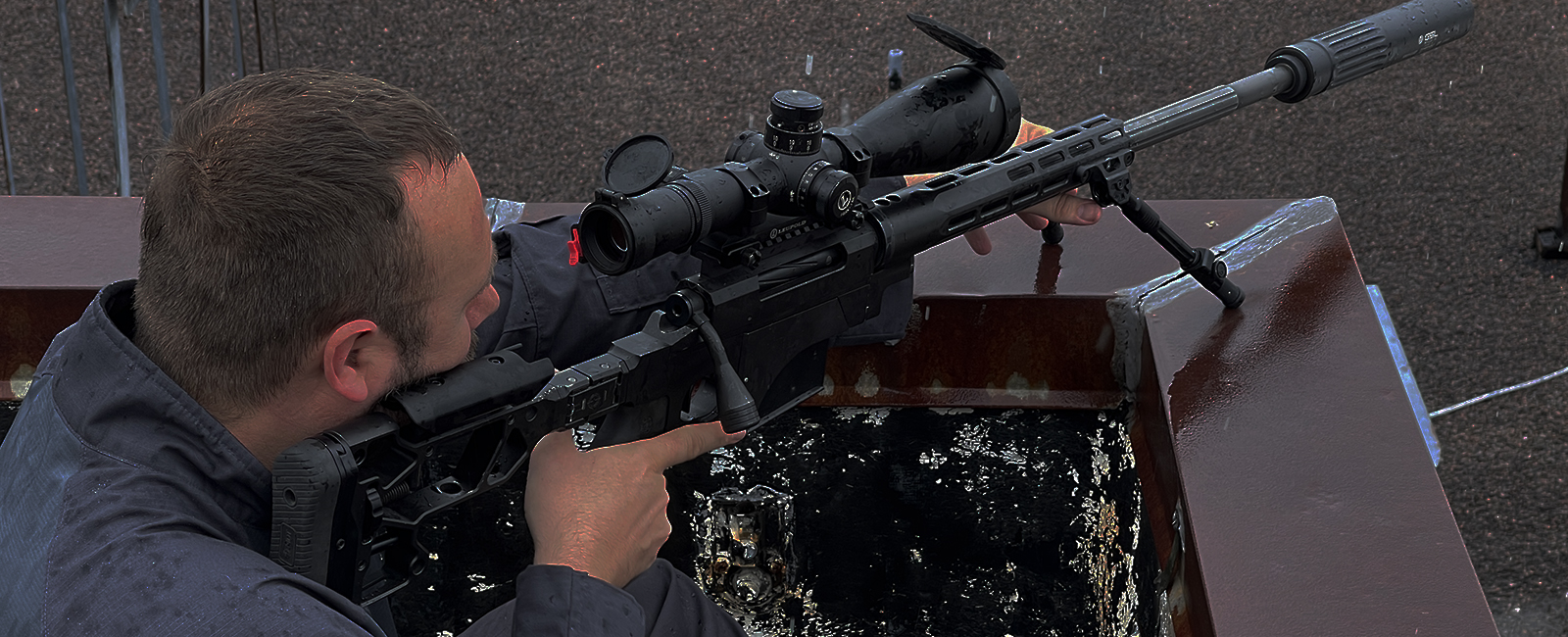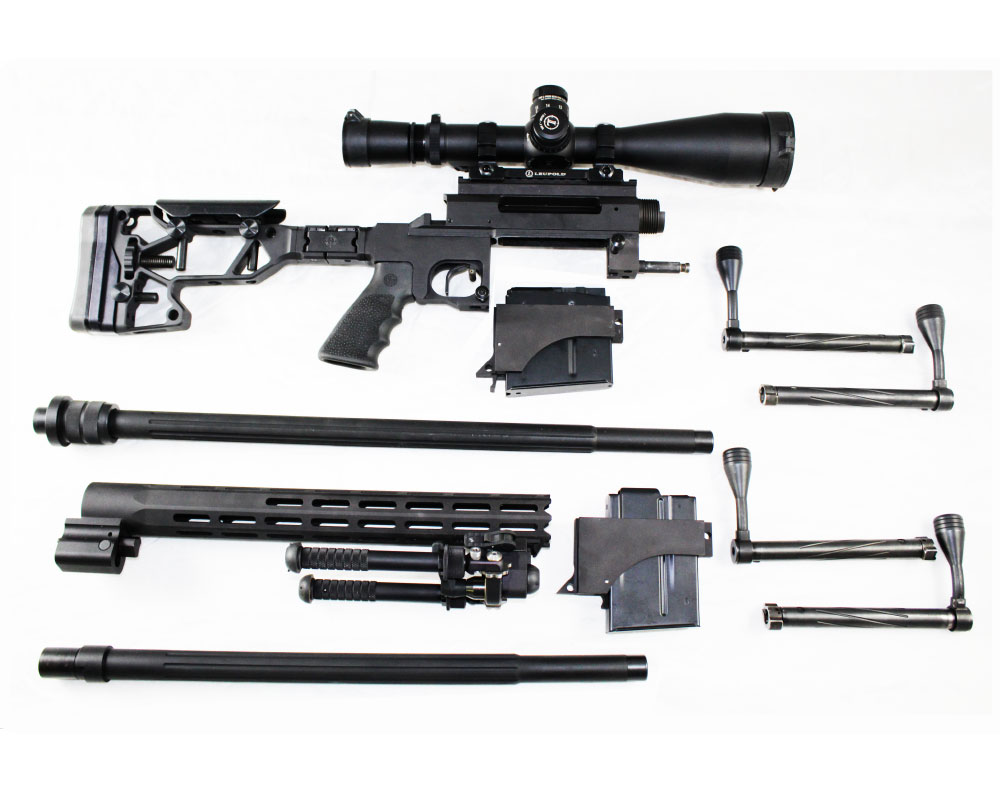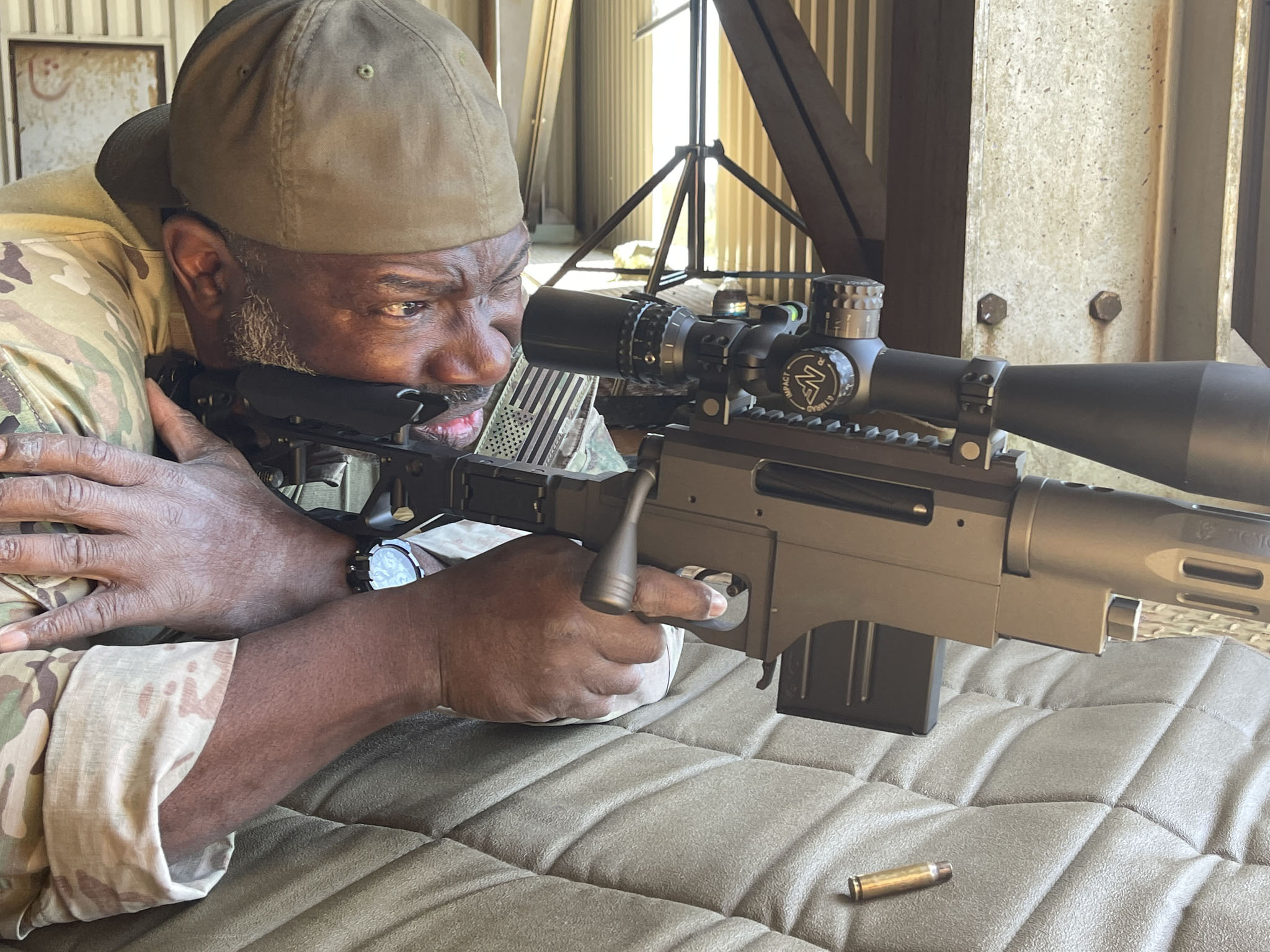 LOW-PROFILE FOLDER – A proprietary low drag pivot set ensures solid lock-up and ease of manipulation, while removing common snag points.
ADJUSTABLE STOCK – Our proprietary skeletonized aluminum stock allows incredibly smooth length-of-pull and comb height to fit any shooter.
INTEGRATED OPTICS RAIL –  Ready for the optic of your choice, the rail is integral to the receiver and available in 0 degree and 20 MOA configurations.
FLUTED MATCH BARREL – Exquisite harmonics in a heavy profile, fluted design ensure high levels of shot-to-shot consistency. 5/8 X 24 threads.
M-LOK FOREND – Allows easy attachment of an unlimited range of mission essential optics, night vision, thermals, bipods, lights, lasers, etc.
DISCREET STOW AND CARRY – Like all Nemesis Arms rifles, the ANSR is designed to quickly take down and pack into our hard cases, back pack or your own.
PATENTED AMBIDEXTERITY – All Nemesis rifles are built for ambidextrous operation. This is a game changer for training, purchasing and tactical flexibility
ERGONOMIC CONTROLS – Mag release, safety selector, and trigger are all in one place to permit rapid and smooth operation even with heavy gloves.
ULTRA-SMOOTH BOLT PATH – Our wire EDM process is simply without peer. Highly refined tolerances and path geometry means no binding, chatter or hesitation.
10 ROUND AI PATTERN MAGS – All-metal and built to last, our AI pattern magazines ensure smooth feeding of the rifle regardless of caliber or operating environment.
TOOL-FREE TAKEDOWN – Unrivaled in the precision rifle world, all Nemesis rifles feature tool-free breakdown, eliminating the liability of specialized gear.
MULTI-CALIBER ADAPTABILITY – When the mission changes. so must your tactics. The ANSR has an unmatched ability to swap calibers by changing barrels, bolts and magwells quickly.
INTERCHANGEABLE MAGWELL – Only the ANSR can morph from short action to long, no tools required, vastly increasing the range of calibers and mission capability.
ADVANCED FINISHINGS – Our metal treatments use industry-leading methods to ensure that your rifle is ready at the molecular level for whatever may come.
NEMESIS ARMS ANSR PHYSICAL SPECIFICATIONS
LENGTH: 44.5 in / 113.03 cm (Folded 34.5 in / 87.63 cm)
WEIGHT: 13 lbs / 5.9 Kg (WITH 24 in Barrel)
CALIBERS: .223 THROUGH .338
BARREL LENGTH: 16 in / 40.64 cm; 20 in / 50.8 cm; 24 in / 60.96 cm
RECEIVER: Ambidextrous with right- and left-hand bolt capabilities in a single steel machined 2 lug action
FEED SYSTEM: AICS Magazine Compatibility
TRIGGER: 3 lb Single Stage Adjustable Timney with Bottom Safety
EFFECTIVE RANGE: +/- 2,000 M
SIGHTS: Optics-Ready, Does not include sights.