To the Greeks, Nemesis represented divine retribution – the vengeance of the  Gods themselves. She restored  balance to the wheel of life by delivering justice upon those who were undeserving of their fortunes and to those who displayed hubris and arrogance in their crimes against the innocent. Remorseless… Her judgement  is final.
The winged likeness of Nemesis, and her dark sword of retribution, became the perfect inspiration behind the corporate brand. The "Angry Bitch" logo as we call it in-house is a reminder that arrogance has a price and our relentless pursuit of quality pays off in the lives saved by our fearless operators in the field, at home and abroad. From humble beginnings to a respected player in the precision rifle world, Nemesis Arms, like the Goddess herself, never sleeps and is always on the lookout for new and exciting ways to raise the bar on ourselves and our competition.
INNOVATION IS IN OUR DNA
Nemesis Arms Inc. is a registered Woman-Owned Small Business (WOSB) founded in Calimesa, California in 2007. Recognizing the fundamental gap in the long gun and accessory marketplace, we explored the limits of design and functionality to introduce a novel precision rifle system that was equally adept in the roles of military, law enforcement, hunting and sport shooting. Branching off of the original WindRunner design, we brought the Nemesis Vanquish to the market and it was immediately heralded as a major success. It modular approach and tool-free takedown and assembly was simply unheard of in any firearm at the time. This allowed the rifle rapidly swap calibers in less time than most were still getting their tools out of their range bags. Additionally, due to proprietary features in the weapon's monolithic chassis, the rifle also boasted the previously inconceivable ability to return to zero after each takedown and reassembly. This was a game changer.
SWITCH HITTER

Not satisfied to rest on our laurels, Nemesis aggressively looked for ways to shift the thinking in precision rifle design. We then introduced the Nemesis Valkyrie, the World's very first purpose-built truly ambidextrous bolt action rifle. Valkyrie proved that after decades of companies putting out the same 'ol same 'ol, there was indeed room for something novel, innovative and meaningful in the product segment. While the rest of the industry seemed content to merely pursue color schemes, camo patterns and to simply reintroduce their legacy platforms in newly released calibers, we knew that the core concept of an adaptable modular precision rifle was far from tapped out from the feature and innovation angle
CHANGE WAS IN THE WIND

In May of 2015, in response to competing solicitations from municipalities around the country, Nemesis Arms strategically relocated to Park City, Kentucky. This had the dual purpose of evading the ever-creeping anti-gun policies of the State of California, but it also gave us the financial wiggle room to expand our manufacturing footprint by investing in more capital equipment with the goal of ramping up production throughput and capability. Here we operate our state-of-the-art manufacturing facility where all research and development, design, subassembly, finishing, testing and quality assurance controls are conducted under one roof.
LIGHTENING THE LOAD

A growing fan base of users across a variety of disciplines to include elite military special forces, law enforcement agencies, foreign allied militaries, competition shooters and discerning hunters all waited to see what would come next. The wait did not take too long. In 2017 we introduced the Nemesis LMR (Lightweight Modular Rifle). Incorporating all of the advanced modular and multi-caliber features of the original Vanquish, coupled with the ambidexterity of the Valkyrie, the LMR was focused on weight reduction and discreet carry. LMR finally delivered on the century-old promise of a "survival rifle" where so many before had failed with poorly constructed rimfire gimmicks. Equally at home in your backpack, on your boat or private plane, and in the field s a designated Marksman platform, the Nemesis LMR is a fully-realized large caliber survival rifle that is user friendly and discreet.
A MAJOR CHALLENGE

In 2018, Nemesis Arms sought to participate in a US Department of Defense contract for an advanced sniper platform for our Special Warfare community. We went back to the drawing board with yet another novel concept with perfect application in the military role. Frequently our armed forces are faced with an evolving battle space that demands a degree of adaptability that pushes the capabilities of personnel and equipment. In the sniper role this is also true. It is not uncommon for a shooter to reckon with the notion of not enough rifle or too much rifle for the shot. Changing circumstances may dictate the need for neutralizing a materiel target rather than a personnel target. While multi-caliber capability plays a role here, it has its limits. When switching from a 5.56mm NATO caliber up to a .308, you gain definite power and range advantages within the confines of a short-action receiver. But what happens if you need more? Traditionally a shooter team would have to switch to a secondary rifle chambered in a supported long action caliber such asa .338 Lapua or Norma Magnum, or perhaps even a .50 Cal. Having the ability to switch from a range of short-action to long-action cartridges simply wasn't possible… or was it?
A RANGE OF POSSIBILITIES

Taking our proven modularity and tool-free capabilities and applying them to the magazine well portion of the receiver, we invented the only rifle capable going from .223 Remington to .338 Norma Magnum simply by swapping barrel, bolt and mag well. The industry had so many questions, and we gave them the ANSR – the Advanced Nemesis Sniper Rifle. Not only did the ANSR blow the doors off of the assumptions about multi-caliber, it did so without sacrificing anything. It retained all the precision, ambidexterity, tool-free modularity and rugged reliability of it's predecessors.
Think we're done? You'd be mistaken if you said yes. We are hard at work coming up with the next big thing. Check us out at online or visit with us at the NRA or other trade show. Once you see a demo of the most advanced precision rifle systems ever conceived, you'll understand our passion, drive and vision.
a small team packing a big punch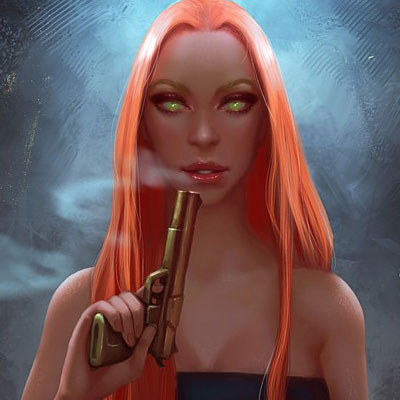 kathleen ives
owner
Owner & CEO Kathleen "The Redhead" Ives handles all finance, business strategy, operations and purchasing, as well as negotiating key partnerships for Nemesis Arms with its various suppliers, contractors, reps and dealers.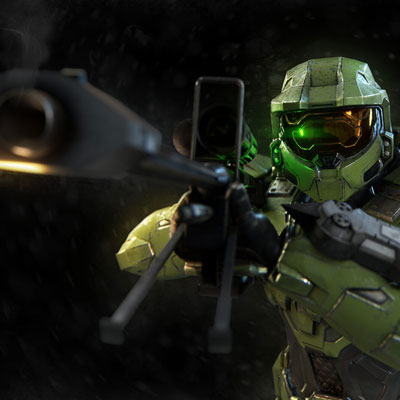 david ives
designer/engineer
David is the driving force behind the technology and innovation that gives rise to all Nemesis Arms products. Always pushing the bleeding edge of what is possible, David is truly a mad scientist of rifle design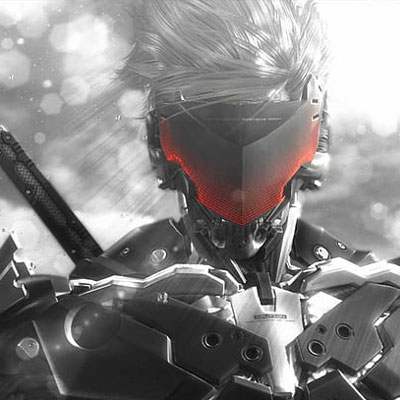 justin ives
cnc technician
Justin has been immersed in the culture of Nemesis Arms from the the very beginning. A natural mathematician, Justin is among the youngest programmers in the firearms industry. The future is bright for this young man!