MULTI-CALIBER • AMBIDEXTROUS • TOOL FREE • ½ MOA ACCURACY?  RETURN TO ZERO • MISSION ADAPTABLE – VALKYRIE RAISED THE BAR!
The Nemesis Arms Valkyrie was the world's first and only truly ambidextrous precision bolt-action rifle. Boasting tool-less takedown and the unique and unrivaled ability to return to zero after reassembly, Valkyrie is truly revolutionary in the sphere of precision long-range platforms.
The Valkyrie supports a variety of stocks, including any AR adjustable stock, a variety of bipods, including the highly capable VersaPod®, and a virtually unlimited range of optics and muzzle devices, Valkyrie can be configured to any role and mission.
Available in a 16" and 20" barrel lengths, a number of popular long-range calibers, Valkyrie was designed specifically with military and law enforcement operators in mind. Factor in covert storage and transport luggage and backpacks and you have a versatile rifle system that adapts to your mission as quickly as the circumstances.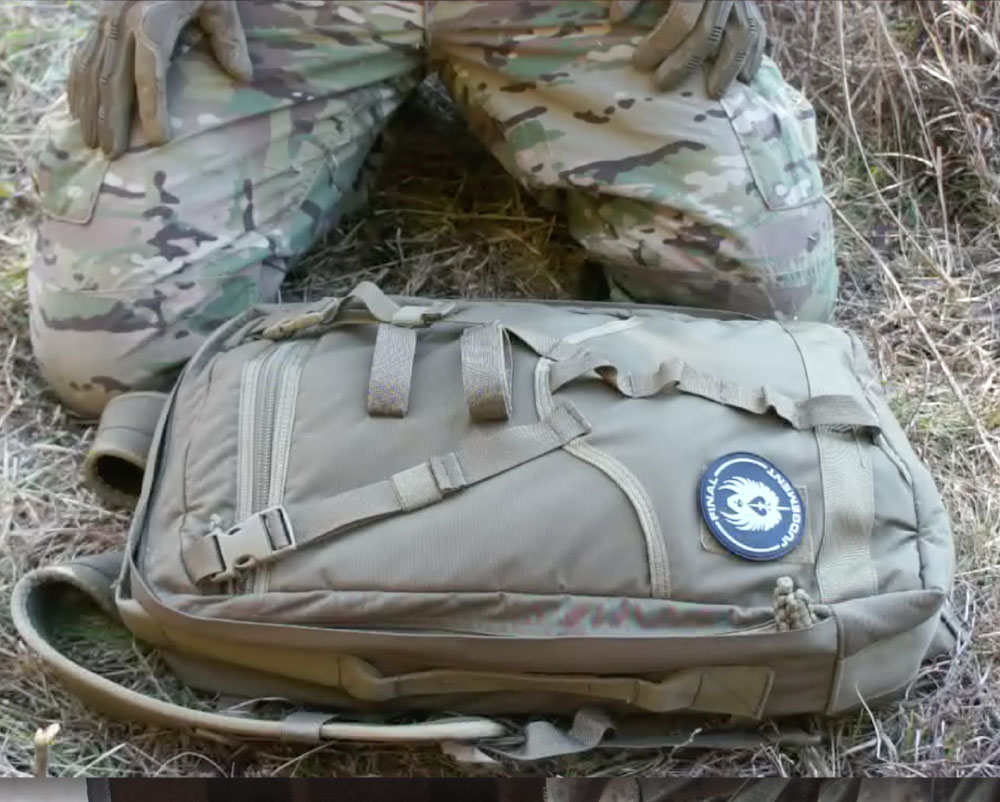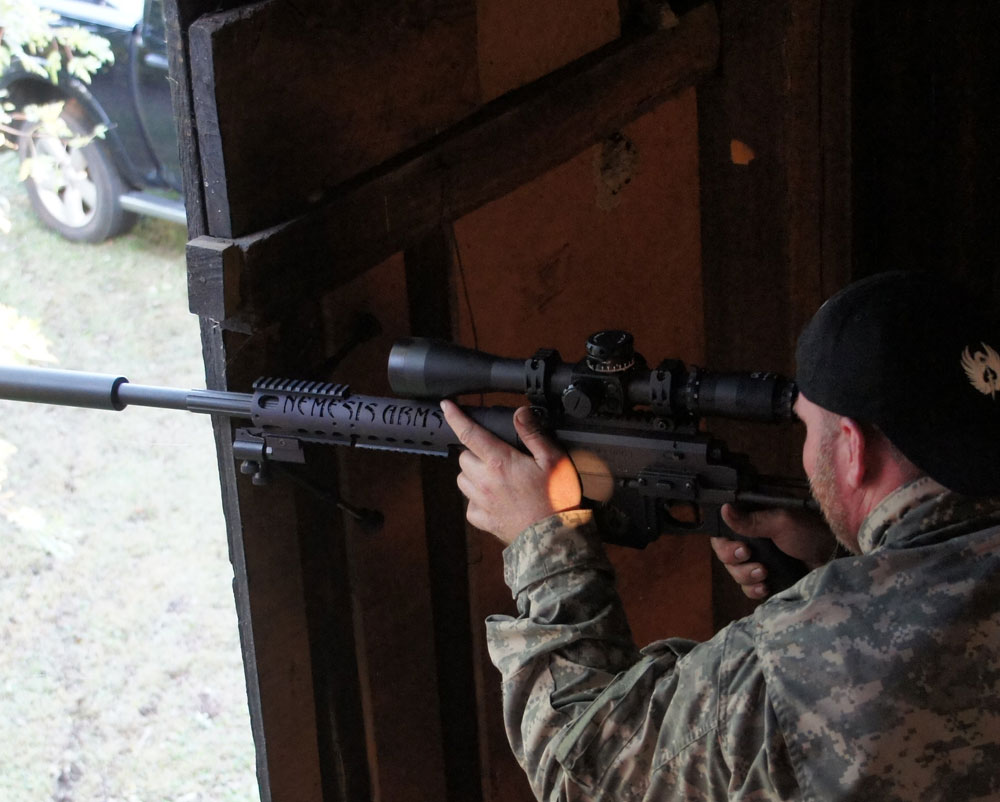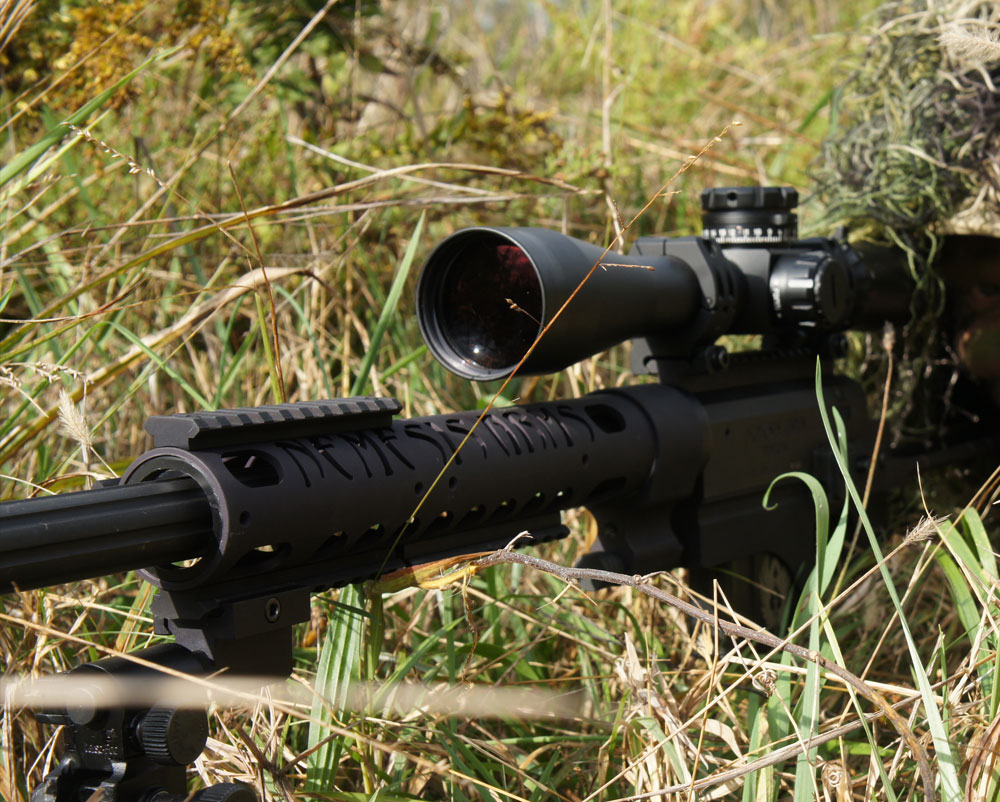 SMOOTH TELESCOPING WIRE STOCK – The original stock from the early days of Nemesis. Highly popular, ergonomic and excellent recoil reduction.
INTEGRATED OPTICS RAIL –  Ready for the optic of your choice, the rail is integral to the receiver and available in 0 degree and 20 MOA configurations.
FLUTED MATCH BARREL – Exquisite harmonics in a heavy profile, fluted design ensure high levels of shot-to-shot consistency. 5/8 X 24 threads.
M-LOK FOREND – Allows easy attachment of an unlimited range of mission essential optics, night vision, thermals, bipods, lights, lasers, etc.
DISCREET STOW AND CARRY – Like all Nemesis Arms rifles, the Valkyrie is designed to quickly take down and pack into our hard cases, back pack or your own.
PATENTED AMBIDEXTERITY – All Nemesis rifles are built for ambidextrous operation. This is a game changer for training, purchasing and tactical flexibility
ERGONOMIC CONTROLS – Mag release, safety selector, and trigger are all in one place to permit rapid and smooth operation even with heavy gloves.
ULTRA-SMOOTH BOLT PATH – Our wire EDM process is simply without peer. Highly refined tolerances and path geometry means no binding, chatter or hesitation.
10 ROUND AI PATTERN MAGS – All-metal and built to last, our AI pattern magazines ensure smooth feeding of the rifle regardless of caliber or operating environment.
TOOL-FREE TAKEDOWN – Unrivaled in the precision rifle world, all Nemesis rifles feature tool-free breakdown, eliminating the liability of specialized gear.
MULTI-CALIBER ADAPTABILITY – When the mission changes. so must your tactics. The ANSR has an unmatched ability to swap calibers by changing barrels, bolts quickly.
ADVANCED FINISHINGS – Our metal treatments use industry-leading methods to ensure that your rifle is ready at the molecular level for whatever may come.
NEMESIS ARMS VALKYRIE PHYSICAL SPECIFICATIONS
LENGTH: 39 in / 99.06 cm (Collapsed – 20 in / 50.8 cm)
WEIGHT: 12 lbs without optional attachments
CALIBERS: .308 Winchester, .260 Remington, 6.5 Creedmoor
BARREL LENGTH: 20 in / 50.8 cm
RECEIVER: Ambidextrous with right- and left-hand bolt capabilities in a single steel machined 2 lug action
FEED SYSTEM: AICS Magazine Compatibility
TRIGGER: 3 lb Single Stage Adjustable Timney with Bottom Safety
EFFECTIVE RANGE: +/- 1,000 M
SIGHTS: Optics-Ready, Does not include sights.